Goals of our Sunday School
Our aim is to nurture faith in Jesus as Saviour and Lord and develop a deeper understanding of the Bible and God's will for our lives. We hope to encourage a daily walk with God that is reflected in loving attitudes and actions.
Coffee Break Bible Study is a setting for women to take a break in their schedule and gather for a cup of coffee, to study God's Word, and to enjoy fellowship. The Bible studies are helpful for those newly exploring the gospel of Jesus and those seeking to grow in Christ and his Word. Meetings include a time of prayer for personal concerns. Currently a dozen women are involved and make for lively meetings.
In Sunday morning worship the praise team leads both in contemporary praise songs and some cherished hymns. Instruments include a keyboard, acoustic and electric guitars, bass, drums, and an occasional violin and flute. Vocalists also help lead our singing. Our sound and video team provide support as we worship the Lord.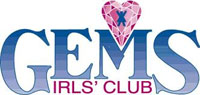 GEMS stands for Girls Everywhere Meeting the Saviour. Our aim is for girls to meet Jesus the Saviour and grow in love for God and others. This begins with the influence of caring women who serve as counselors for each GEMS age group. Together, our goal is to grow bigger hearts and godly minds and habits.
Our vision is to see girls around the world actively and enthusiastically expressing love for God and others - girls equipped, motivated, and passionately engaged in living out their faith. Together, our goal for every club meeting is to grow bigger hearts. Together, we will learn how to love and care for one another, other people, ourselves, and our relationship with God. And we'll do this by learning about Jesus Christ, what He has done for us, and His plans for each of our lives.
Who can come? Any girl who is in Grade 1 through to Grade 8.
What happens at a GEMS club? Every week the girls and their leaders get together for singing, Bible lessons, crafts, and snacks. Some weeks there are special events such as caroling, working on badges, decorating cookies or serving at a thrift store.
This is the link for the Gems Girls Clubs Page. Check out all the interesting things going on
Vaction Biblie School
Each summer we host a week-long Vacation Bible School for children. The daily gatherings develop a key biblical theme for kids to take to heart. Our goal is for children to learn about Jesus and discover his love and purpose for them. Singing, Bible stories, crafts, games, and new friends are all part of a day at VBS!
This year's theme: Stellar - Shine Jesus' Light
Venture onto an uncharted island where kids survive and thrive. Anchor kids in the truth that Jesus carries them through life's storms.
June 26th to 30th from 9 AM to 12 PM
Click here to like our Facebook event and Click here to register online.
Hope to see you there!
Close
Young People
Our high school group involves teens from various local high schools. Youth officers are elected who help lead the group. Meetings involve devotions, prayer for one another, and planning various activities and sports events. An annual Maritimes youth rally is a highlight. In the summer a SERVE project enlists young people to do hands on work for a week with a front-line ministry in the United States or Canada.